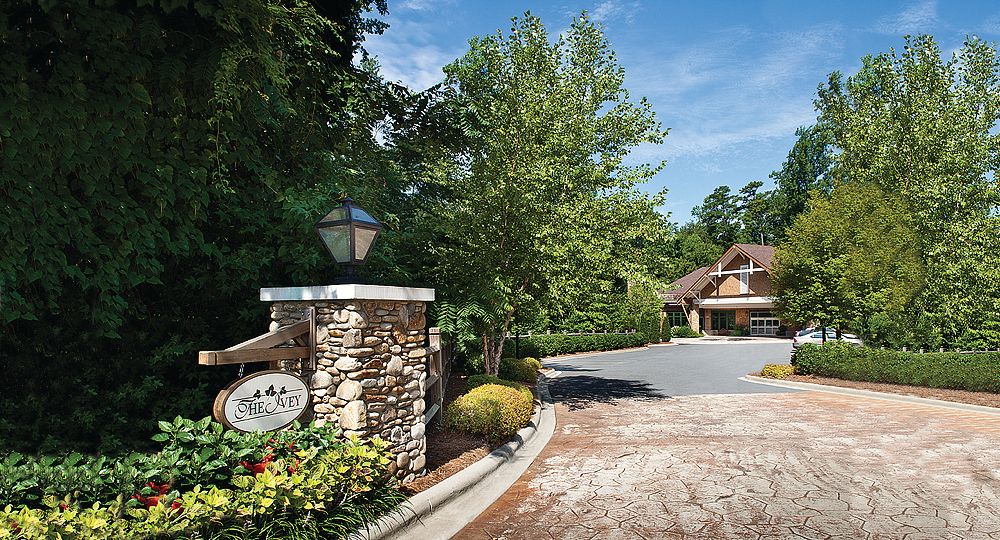 HISTORY
Lynn's mother lived with Alzheimer's disease and her father was her loving caregiver.  During her time as a long-distance caregiver, Lynn discovered that a daytime program for her mother was the best solution for both of her parents.
Lured by the impact that a daytime solution had on both of her parents, Lynn decided not to return to her 25-year banking career. Rather, she set out to make a difference in the senior industry with a unique environment for daytime services for the whole family with adults living with Alzheimer's and other forms of dementia.
Lynn's mother passed away in October 2006, the same week that The Ivey broke ground. Her Dad, sadly, also lived with dementia at the end of his life and passed away 10 years later in December 2016. Although both her parents lived out of town in Wilmington, N.C., making it impossible to attend The Ivey, the experiences of both dramatically informed the vision, mission, and culture of The Ivey.
MISSION
The Ivey is a Charlotte, NC-based not-for-profit organization devoted to serving individuals through education and respite programs designed to optimize brain health, promote memory wellness, and provide respite for the whole family.
CAMPUS
Conveniently located in the heart of the South Park area of Charlotte, The Ivey's exterior and interior design is unique among other facilities. Nestled away from the road, The Ivey welcomes visitors and members with a covered carriage entrance clad in cedar shake and stone, with gas lanterns lighting the way. The mountain lodge setting features tree-filled walkable grounds, a putting patio, and a covered rocking-chair porch.
Inside, the ambiance and amenities are carefully planned and created with the well-being of our members in mind. The colors and textures stimulate the senses. The art evokes wonder, whimsy, and strengthens memory. Three gas-working stone fireplaces provide members a place to relax.  The facility boasts state-of-the-art building standards especially designed for the needs of aging seniors.
.