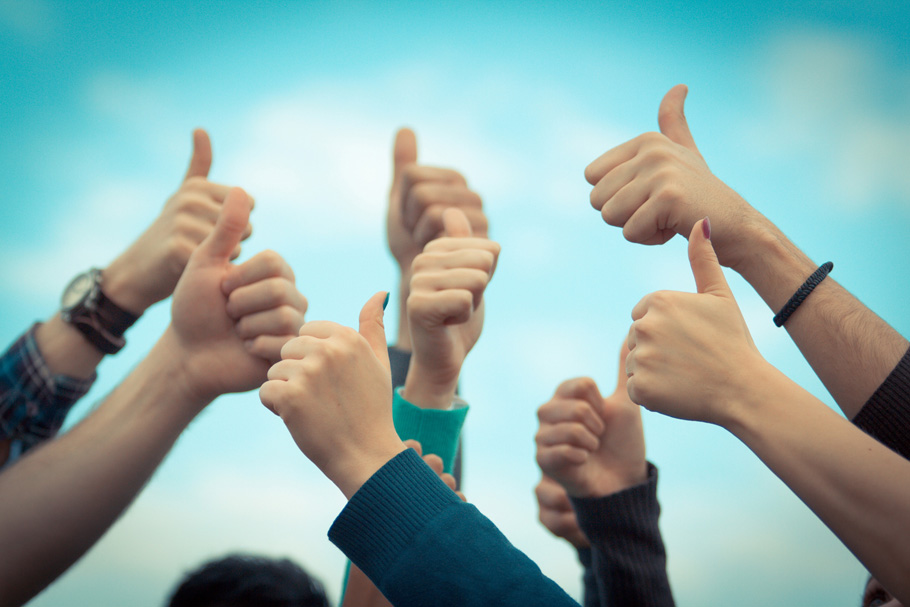 FAMILY TESTIMONIALS
What Our Families Are Saying
"Anyone who is searching for the perfect place to care for their loved one with dementia during the day would do well to check out The Ivey. My husband has early Alzheimer's disease. He is a very private person, kind of shy.  He likes to be at home. At first, he was negative about even the suggestion of some kind of daytime care. I took advantage of an opportunity The Ivey offered to go with him for lunch and a tour of the campus.
When I saw The Ivey, I knew this was the answer to my prayers. I made plans to take him there for a trial visit.  When I picked him up in the afternoon, he was smiling and I knew he had a positive experience. The following week, I pushed for twice a week to start this journey. The next week, three days and by the end of the second week he told me he didn't see why he shouldn't go Monday through Friday! He enjoys the days, is in a wonderful, stimulating environment, and is safe and cared for. I couldn't possibly ask for more. As for me, I am slowly adjusting to my "new life." I attend support group meetings and I'm learning to better deal with and handle all the challenges this disease creates for the caregiver. The Ivey has provided me with great comfort knowing my husband is in the best place possible."  – Ellen Waltrip
---
"I wanted to drop you a line to let you know what a warm and inviting staff The Ivey has employed. My daughter and I had a short window of time last Thursday to drop in to see my mom. We were welcomed with open arms and left feeling as if my mom was spending her time with extended family. Please accept my deepest appreciation and please pass this on."   – Jean, daughter of a member
---
"Thank you so much for the exceptional care you provided to my mother and our family. My mother's quality of life was positively impacted thank to The Ivey and all of the love and care you provided. I feel so blessed to have had The Ivey as a part of the journey. The Ivey preserved my mother's dignity and was an amazing support to our family. The Ivey was a blessing for us all and words can never express just how much."   – Jessica, daughter of a former member
---
"The Ivey really saved my life and enriched my husband's life after he was diagnosed with Alzheimer's. My husband's neurologist told us this would be a wonderful place for him to come during the day and return to our home at night. The Ivey itself is a lovely space. Handsome living room, dining room and den where members can talk by the warming fireplace.  The enclosed outdoor porch is full of plants, rocking chairs and bird feeders. The other spaces are very welcoming and are used for arts and crafts, bathing, hair care and quiet reflection.
Members are greeted each day with a hug from a warm and caring staff. They really become family! They are interested in getting to know the members' hobbies, interests and talents. They treat each person with dignity and respect. All are very well trained in dementia and know how to engage each person in ways I did not even think about: dancing, game playing, and singing, for example. I think The Ivey is Charlotte's jewel for assisting both caregivers and their loved ones in getting the critical care that is needed to better cope with this hideous disease."   – Chris Jones (wife of former member, Judge Bill Jones)
---
"Their staff members are so warm, fun, caring.  I don't think there is a better option in Charlotte for adult day care.  Janis' eyes light up when we turn in the parking lot and she walks in with great enthusiasm, so I know she's happy there.  At times convincing her that she should go while she's still home in the morning is another story! The building is warm and friendly, homey, not institutional at all, so several of the members think they're going to "the club."
The bottom line for me is that Lynn Ivey has done what she set out to do and provides a great program to keep seniors with memory loss engaged and feeling like they belong and can still accomplish things of value. Janis colored a picture of a rose.  It has shading and detail so it's obvious she took it seriously. She remembers that she did it when she looks at it. She's never been an artist, but she enjoyed that activity. She has played bridge many times since being there and she hasn't been able to do that for several years.  They have a volunteer who comes in twice a week to help with the bridge club."   – Rebecca, daughter-in-law of a member
---
"Caregiver fatigue is real. It's hard. (The Ivey) gives us a break from that. Little by little, every single day we pick her up, she's happier, she has fun. It's fun to see her excited about having somewhere to go. And she's been stimulated all day…so she's not up all night."   – Chrisanne & Byron, daughter and son of member
---
"(The Ivey) was just really a godsend when we found it. It killed two birds with one stone: it gave him something to do, and then I didn't worry about him if I had to leave him by himself. The fact that they made me so comfortable, I knew that Marshall was going to be in good hands, because they've been so caring to me."   – Sharon, wife of a member
---
"The Ivey has made a difference in my life…it's gotten me and my granddad a lot closer. He looks forward to talking to everybody. His whole attitude and demeanor has changed since he's come here."   – Raymond, grandson of a member
---
"I wanted Mom to have socialization, and (The Ivey) has been a blessing."   – Mikki, daughter of a member
---
"A friend from church told me about her having brought her mother to The Ivey, and how well they took care of her mother and how much of a relief it was for her. So I thought I'd look into it. The staff here does an excellent job. They have the skills of professional care, meals, programming, different activities, the music — things that I know have a beneficial effect on her."   – Jim, husband of a member
---
"The opportunity to work with a staff that truly treats my family member like they are their family member. And I have connected with some of the other caregivers…we encourage and support each other and are able to be there for one another."
– Diane, niece of a member
---
"In the morning, Dad can be irritable and miserable. Truth is, we can't get him to The Ivey early enough! And then, when we pick him up in the afternoon, he's like a totally different person. He happy. He's talking up a storm. I don't know what your Care Team is doing, but thank you. Everyone at The Ivey is a blessing to our family."   – Doug and Joyce, son and daughter-in-law of a member
---
"The Ivey staff does an outstanding job in caring for those with memory issues in a beautifully serene, lodge setting. We have referred many of our clients to The Ivey and remain confident in the exceptional care provided by Lynn and her staff. Their professionalism is second to none."  – Roberta Farnum
---
"Our neurologist tests my mother's memory every six months. Despite being 92 years old, my mother continues to score in the "moderate" range, which means I can continue to keep her at home. Participating in The Ivey's brain exercise program helps to support my mother's mental stability."  – Celeste Bagley, daughter of Willene Bagley
---
"It's good for me and keeps me active."  – Member, Lois Thomas
---
"Through music, dancing and singing she feels so comfortable and open to express herself as the person I think she feels like inside."  – Becky Osborne, daughter of Elizabeth Hill
---
"The food is delightful!"  – Member, Kathie Benner
---
"What a blessing the Ivey has been to our family! The program provides its members with many memory enhancements of the past and a sense of purpose in the present."  – Daughter of a member, Angela Kiser
---
"I come to the support group at The Ivey, with my own experiences, looking for answers. I leave armed with friendship, strength, hope, understanding and empowerment by sharing ways to manage the stresses and emotions in this difficult journey of living, loving and caring for a person with dementia."  – Gail Goldberg, wife of a member
---
"The love the staff has for the members creates such a caring and nurturing environment. From the staff's knowledge and skills, I have been able to learn so much this summer. I will carry this experience with me for a lifetime!  – Summer Intern, Libby Streitenberger
---
"I really like to see progress. When I come, I feel like all I see is progress and it makes me happy."  – Tess McNally, daughter of Genesis staff member
---
"Whatever help I am able to give, the happiness I receive in return from the Members, smiles, twinkling eyes and hand-holding is a blessing I will always be grateful for."  – Denise Clouden, volunteer
---
"Volunteering at The Ivey has given me a greater knowledge of the memory loss process, and more patience and understanding of people in general. I try as a volunteer to provide positive moments for the members and make them feel special and remembered."  – Pam Hoseck Strong, volunteer