Dustin Ray

Dustin is a recent graduate of UNCC, receiving a Bachelor's of Science Degree in Public Health and two minors in Gerontology and Communication Studies. Before interning with The Ivey, he gained well-rounded experience through internships with OrthoCarolina University and Novant Health Presbyterian Medical Center/Nursing Administration departments. Dustin's internship responsibilities were varied, including patient interaction, data entry and evaluation, and compliance measures.
Where were you born and/or where did you grow up? I was born in Matthews, NC and moved to Indian Trail, NC when I started middle school.
Favorite way to spend a weekend or a Sunday afternoon? Hanging out with friends and family, taking trips to the mountains, and relaxing with a cold drink. I also love all kinds of sports so I watch as many games as possible during each respective sports season. I love cheering on the Panthers and watching racing on Sundays!
What excites you about your work at The Ivey and the contribution you make here? I love working at The Ivey because I am surrounded by so many great individuals. The extremely caring staff and the wonderful members makes for a great work environment. I thoroughly enjoy coming to work each morning knowing that I get to impact the life of so many great members that attend The Ivey. Interacting with the members and helping them throughout their day brings great satisfaction because I love seeing the smiles on their faces. Working at The Ivey is truly a blessing because it's such a special place full of great people. I could not have asked for a better job coming out of college and I can't wait to continue to learn and grow my professional career here at The Ivey!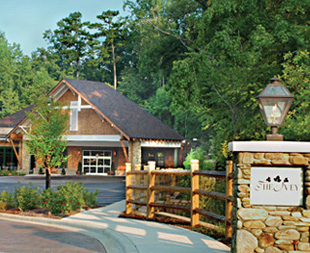 Schedule a Tour!
Take a virtual tour here and then schedule your personal tour to see for yourself how The Ivey is the perfect solution!