Libby Streitenberger, MPH

Libby earned a Bachelor of Science in Exercise Science with a minor in Health from Winthrop University and a Master's Degree in Public Health from UNCC. Throughout her educational experience she completed several physical therapy internships and spent six months abroad working in an assisted living home in Costa Rica. She came to The Ivey in May 2016 as an intern and has since joined the team as a Life Enrichment Coordinator.
Where were you born and/or where did you grow up? I was born in Florida and moved to Hilton head Island, SC at the age of two. I spent the next 16 years growing up on the island and enjoying the beach.
Favorite way to spend a weekend or a Sunday afternoon? On the weekends I enjoy hanging out with friends and spending time outside. I also love taking trips and exploring new places as often as possible.
What excites you about your work at The Ivey and the contribution you make here? "I love working at The Ivey because of the wonderful members that I get to spend my day with. Getting to know each member, what they like and dislike, to help them enjoy their time here is a privilege. Being able to bring joy to these individuals is what makes my job so great. In addition, the staff and volunteers make the work environment exciting and fun. The care the members receive is unparalleled to anything I have seen and I am so happy to be a part of it."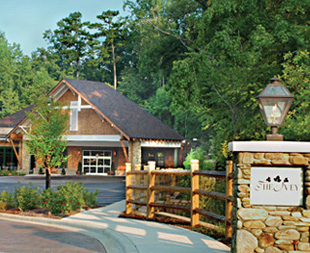 Schedule a Tour!
Take a virtual tour here and then schedule your personal tour to see for yourself how The Ivey is the perfect solution!