Lynn Ivey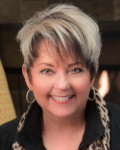 Lynn is the CEO and Founder of The Ivey. Built 10 years ago as an enduring tribute to her mother, who lived with Alzheimer's disease, and her father, who was her mother's loving caregiver, The Ivey is Charlotte's only Memory Wellness Day Center. Recognizing that Alzheimer's is a whole family disease, Lynn envisioned a very special place that would provide whole family support.
Lynn spent 25 years in corporate America with Bank of America and Wells Fargo/Wachovia predecessor, First Union, before deciding to embark on her entrepreneurial journey. She served in multiple capacities at the banks leading retail branch markets and national sales support. Lynn graduated from East Carolina University with a Bachelor's degree in Business Administration and a concentration in Accounting
Lynn and The Ivey have been featured in news outlets such as WCNC-TV, News 14, The Charlotte Observer, South Charlotte Weekly, The Charlotte Business Journal and The Mecklenburg Times. Recognized for her courage to change careers at mid-life, she has been featured on AOL.com and LiveStrong.com, among others. As an expert on caregiving and aging issues, she has been featured a few times on WFAE's Charlotte Talks.
As a tireless community patron, Lynn has served on several boards, coalitions and committees for aging-related initiatives and has been involved in organizations that mentor and foster success for women executives and women-owned businesses.
Lynn's drive to succeed at running a successful organization has been recognized locally with several awards:
• In 2012, one of the Top 25 Women in Business by the Charlotte Business Journal.
• In 2011, one of NAWBO-Charlotte's 3 finalists for the Rising Star Award
• In 2011, one of Mecklenburg's 50 Most Influential Women by The Mecklenburg Times
She is married to the love of her life, John V. Moore, whom she first met when John was seeking care for his now-deceased wife who lived for 8 years with Alzheimer's. After his wife's death, John became actively involved with The Ivey and their shared passion blossomed into a real love story.
Where were you born and/or where did you grow up? I was born in Raleigh, but moved to Wilmington when I was 3 years old.
Favorite way to spend a weekend or a Sunday afternoon? I enjoy relaxing on weekends with Lacey, my 11 year old Bichon Frise dog, and my husband and steadfast companion, John.
What excites you about your work at The Ivey and the contribution you make here? "It only takes a minute to remember why The Ivey is so special when I see the joy on members' faces as they sing familiar songs or when I receive a tearful hug from a family member in appreciation for taking care of their loved one. Each time, it's like watching and hugging my parents. Indeed, the journey is the reward.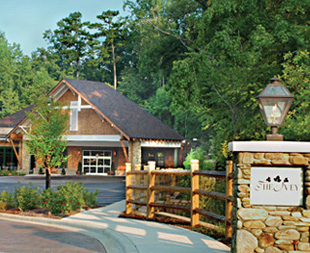 Schedule a Tour!
Take a virtual tour here and then schedule your personal tour to see for yourself how The Ivey is the perfect solution!