Nicole Woods, CNA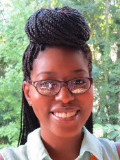 Nicole graduated from Meredith College in Raleigh, NC, earning a Bachelor of Science degree in Biology, and is currently enrolled in Chamberlain College's Nursing program. After three years of working in an adult day care facility in Raleigh, NC she confirmed her "place to be" is with seniors and has been with The Ivey since 2013! She absolutely loves her job of helping our members with activities, meals, and personal care. She is especially appreciative of all the warm smiles and kind words she receives daily from the members for whom she lovingly provides care.
Where were you born and/or where did you grow up? I was born in Texas and grew up in the US Virgin Islands and Georgia.
Favorite way to spend a weekend or a Sunday afternoon? Having fun with friends or hanging out with friends and my husband. And food being involved is always a plus.
What excites you about your work at The Ivey and the contribution you make here? "I felt welcomed from the minute I walked in the door. I was a new face to the members but it didn't bother them one bit. They loved me on the first day and continue to love me each day."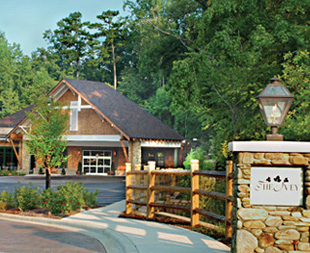 Schedule a Tour!
Take a virtual tour here and then schedule your personal tour to see for yourself how The Ivey is the perfect solution!